Posted by BAS | Aircraft Salvage on 17th Nov 2022
Aircraft Salvage Hangar
November 17, 2022
This week's new inventory is quite an interesting group of salvage airplanes. First we have a Cessna 421C with a leather cabin and lots of seats. Next we have an EAA award winning Ryan Navion painted like an L-17 North American Navion, more on that below. We also have a nice little Piper PA28-180 and a Cessna 172F in the hangar this week.
Remember...most of the parts we sell comes with our industry leading 90-day money back guarantee. Learn more
We know a lot of our clients have aircraft in the shop during these cold months for annuals, overhauls, upgrades, etc. If you see something that interest you or have a question, our team is on standby to help you get your airplane out of the mechanic shop and back in the air. If you need additional pictures, specs from a certain part, or any other info our team is one phone call away.
Call BAS at 970-313-4823. Our hours are Monday through Friday from 7:30 am to 4pm mountain standard time.
---
1978 Cessna 421C
This 1978 Cessna 421C twin engine airplane comes to us after an abrupt stop at the end of the runway. We are still assessing this airplane and our sales team will have updates on available parts in a day or so. If you need something from this airplane, call us ASAP and we will do all we can to accommodate - 970-313-4823.
This Cessna has Continental GTSIO-520-L engine, and a Continental GTSIO-520 engine. These engines are viable cores. This airplane had a fuel cell fire that didn't impact the engines, and they will not last long in our inventory. If you need engines or components, get in touch fast before they are gone.
This unit has a GREAT list of avionics available:
Garmin GNS 530W
PMA8000 Audio Panel
Collins VHF Nav/Com
DME
GTX345
TDR-810 Transponder
RDR 150
STEC 65 Autopilot
The original 421 was introduced to the market in 1968 and sold 200 units the first year, making it an instant hit. The 421C model became available in the mid 1970's and came to market with a new wing and landing gear, and is powered by twin Continental GTSIO-520-Ls or Ns engines. They removed the wing tip fuel tanks in exchange for a "wet wing" design on the 421C. This aircraft has a nice cabin that seats six or seven people.
Check out our TikTok Video on this Cessna 421C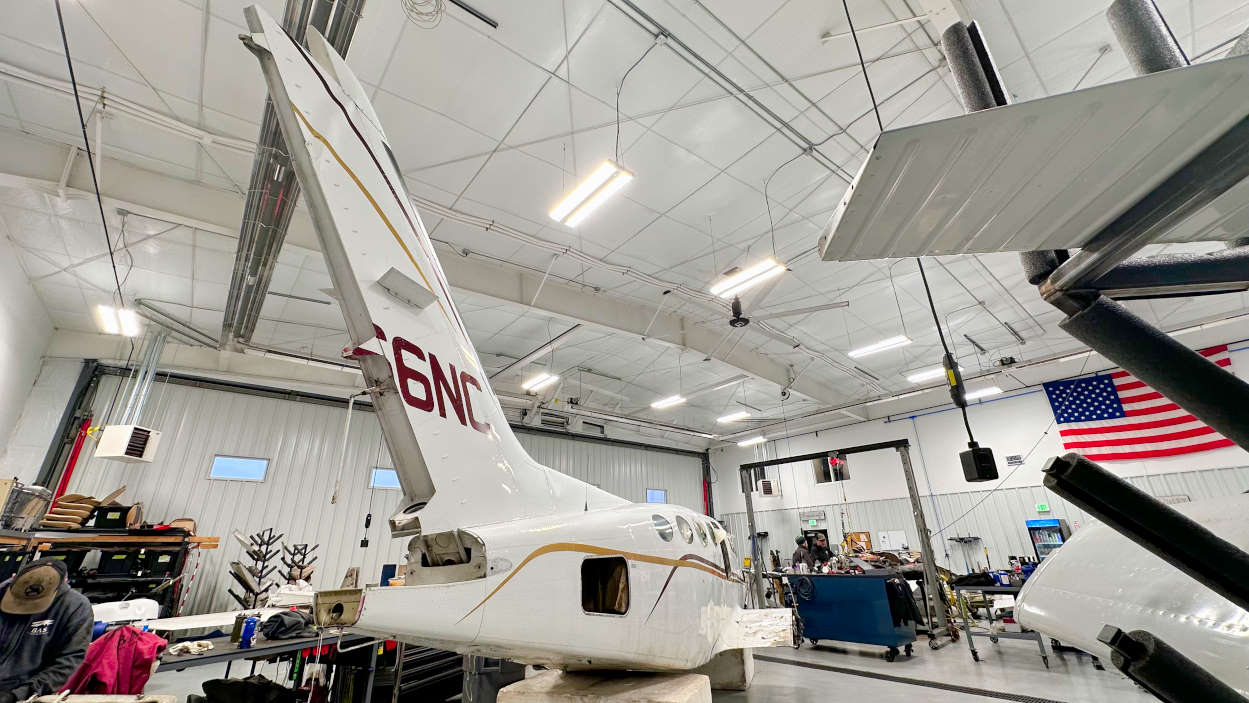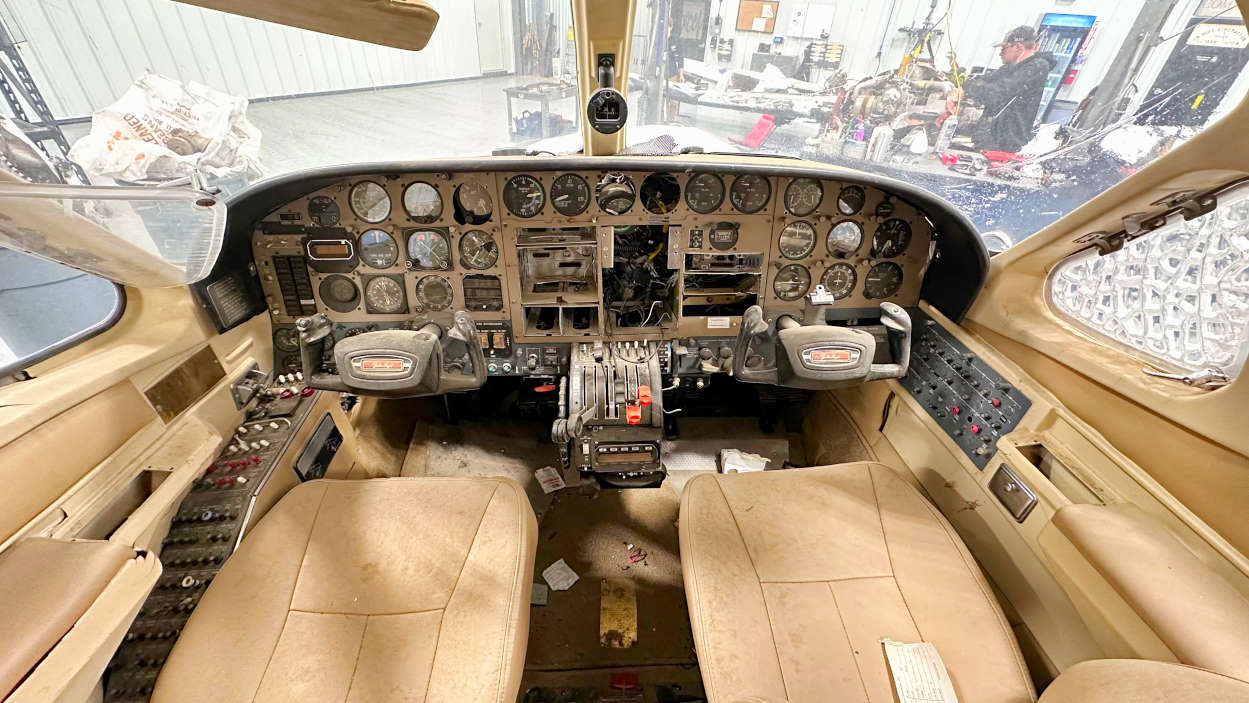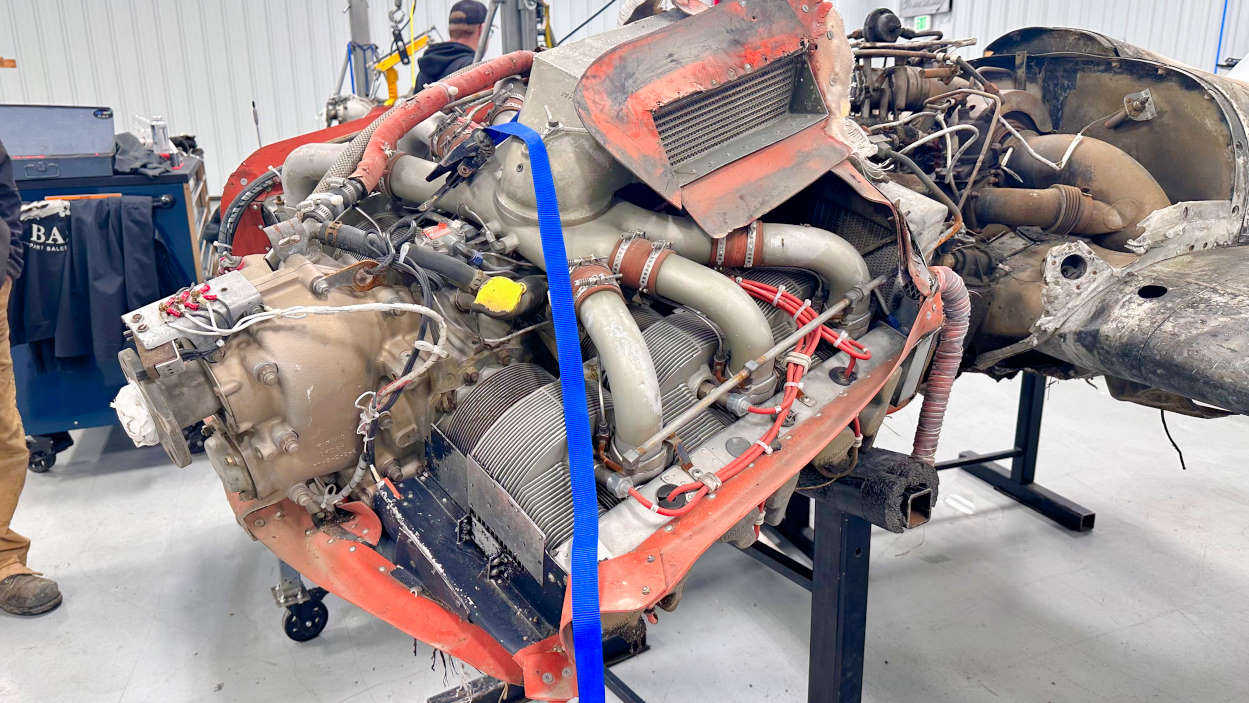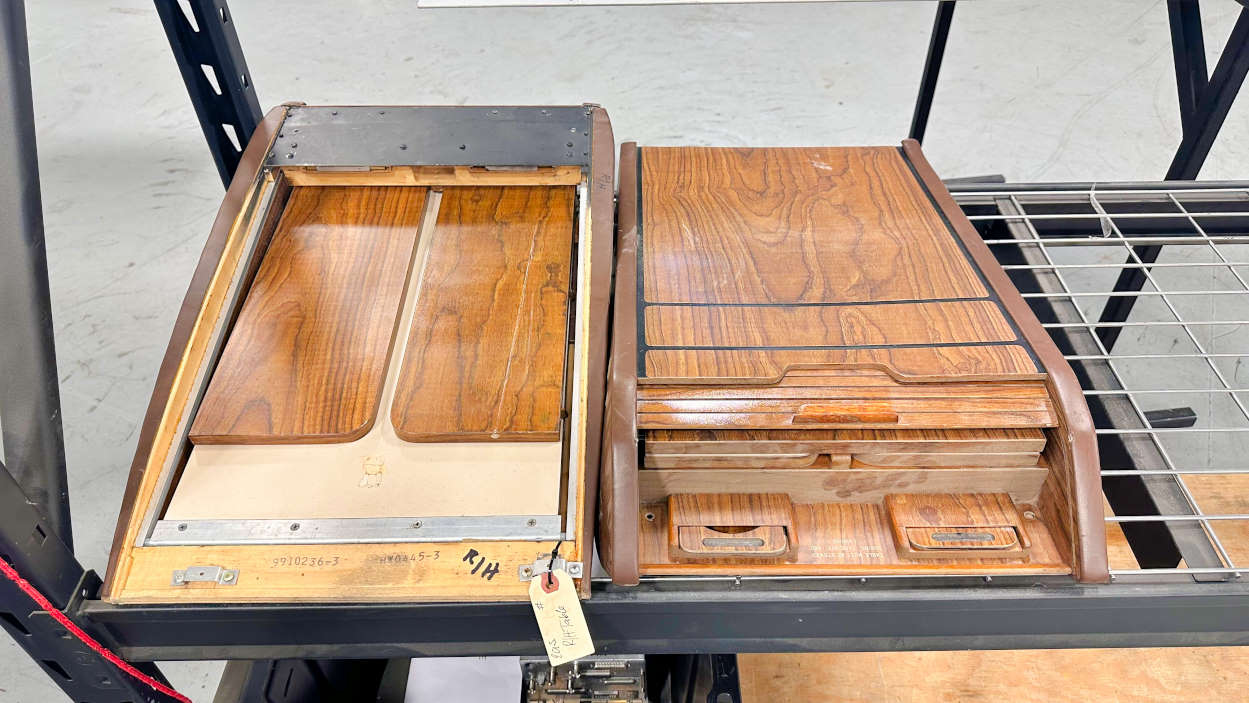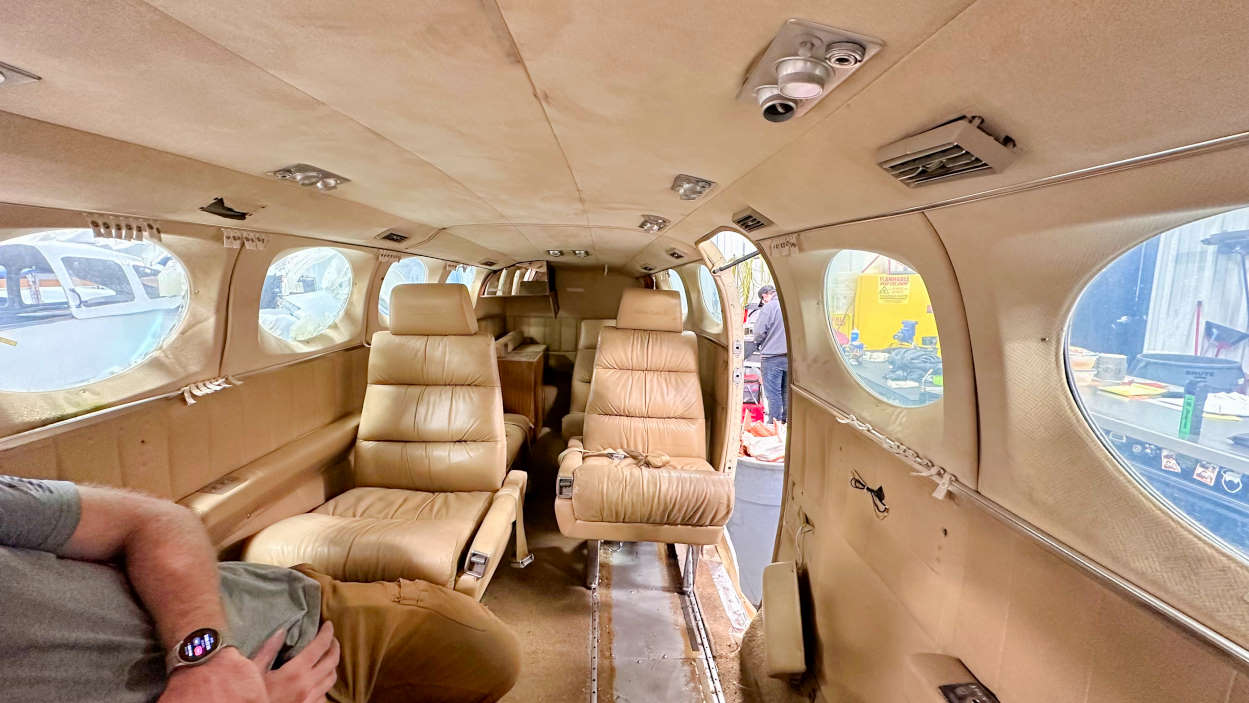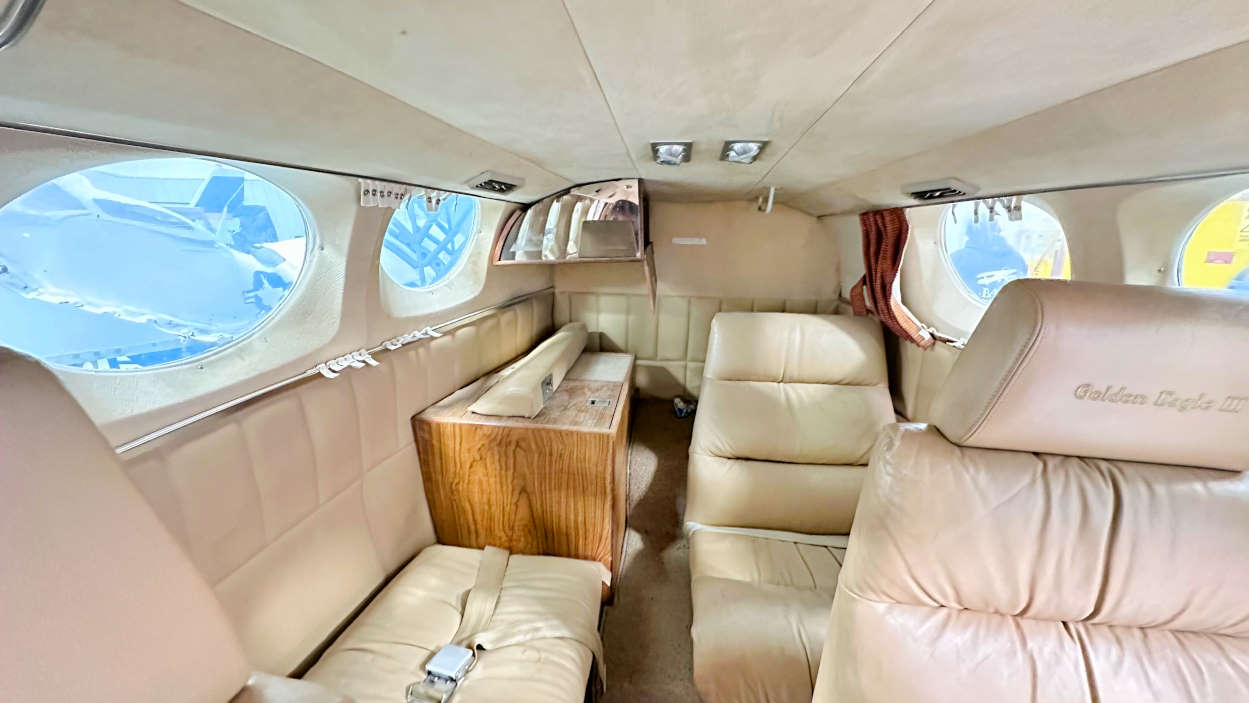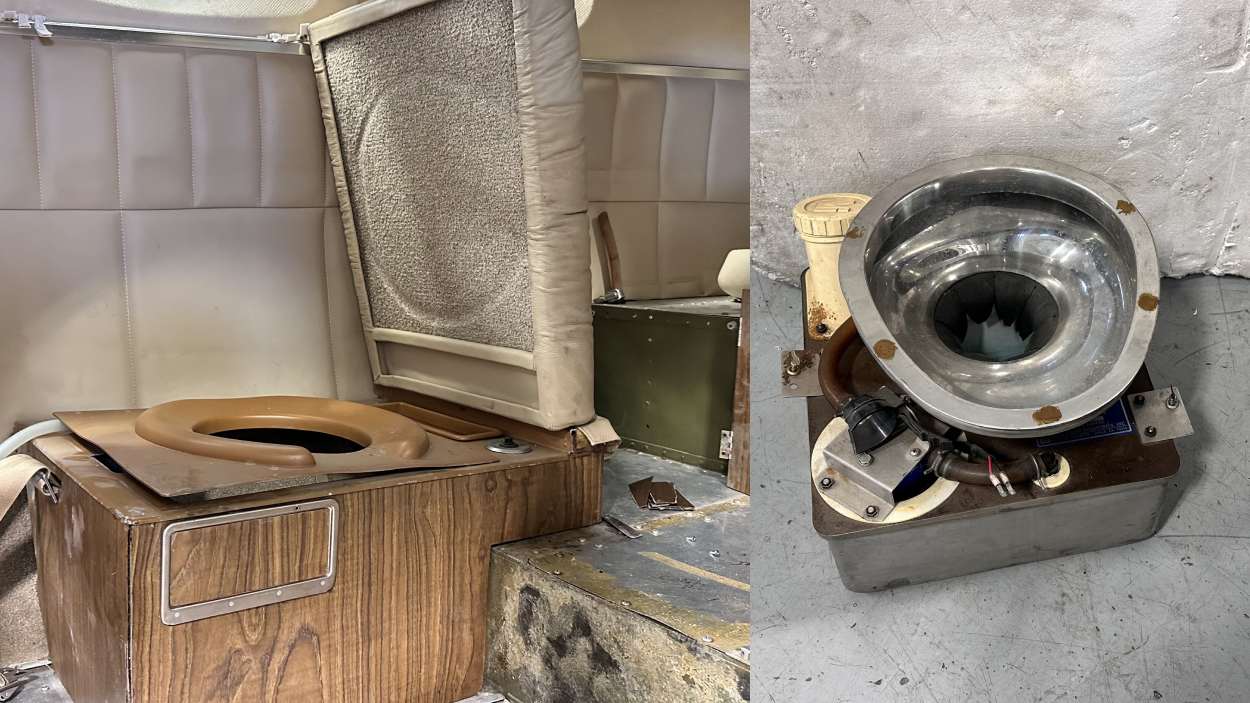 ---
1948 Ryan Navion
This Ryan Aeronautical Navion is a 1948 model and painted to look like the original North American Aviation version. This is a very interesting aircraft with a lot of backstory. The original Navion was built by North American Aviation in an attempt to swoon WWII pilots into flying their friends and family around back home, during peace time. North American Aviation originally sold their Navion version for about 1/3 of the cost of manufacturing before Ryan Aeronautical bought the design in 1947.
Regardless of who owned the design rights, the Navion was well used in military aviation and civil air patrol after WWII.
In 2003 the design rights were sold again to Sierra Hotel Aero out of South St. Paul Minnesota.
We have the log books and bill of sale for this aircraft. It comes equipped with a Continental E-225-4 engine and a Hartzell HC 12V20-7 propeller.
We expect to collect a significant number of parts from this Navion. If you are in need, let us know!
Learn more about the Ryan Navion series of airplanes from Wikipedia.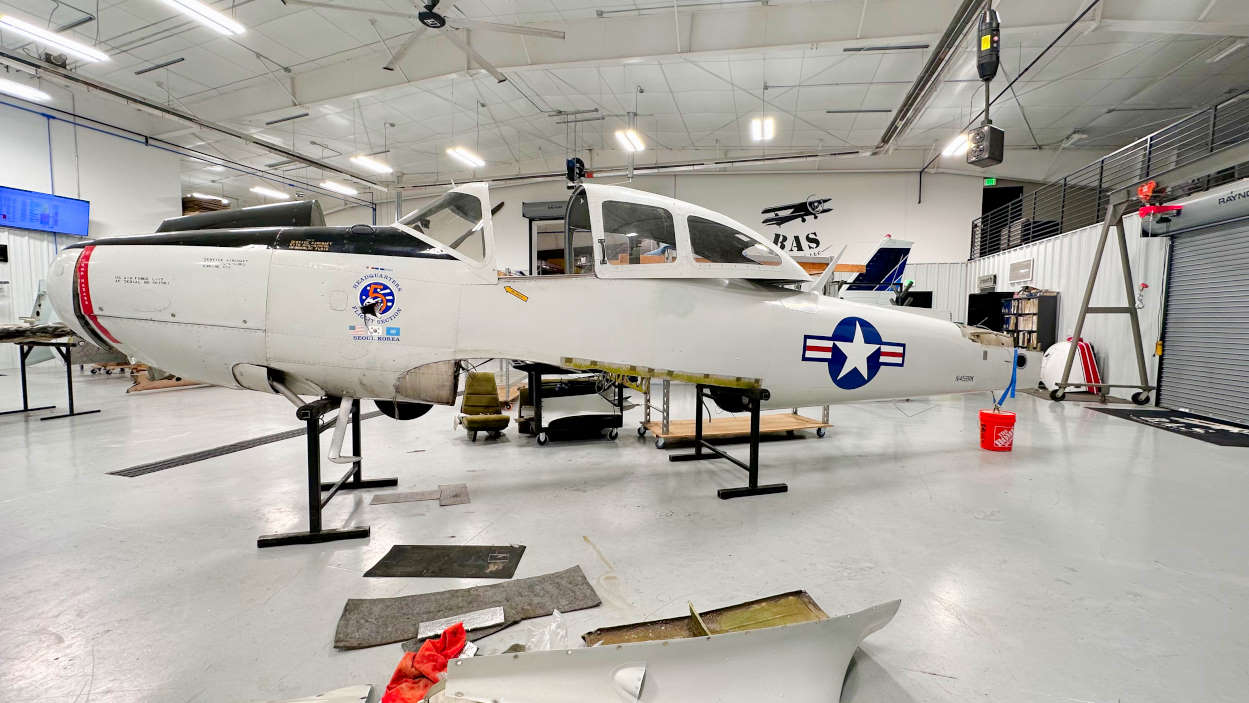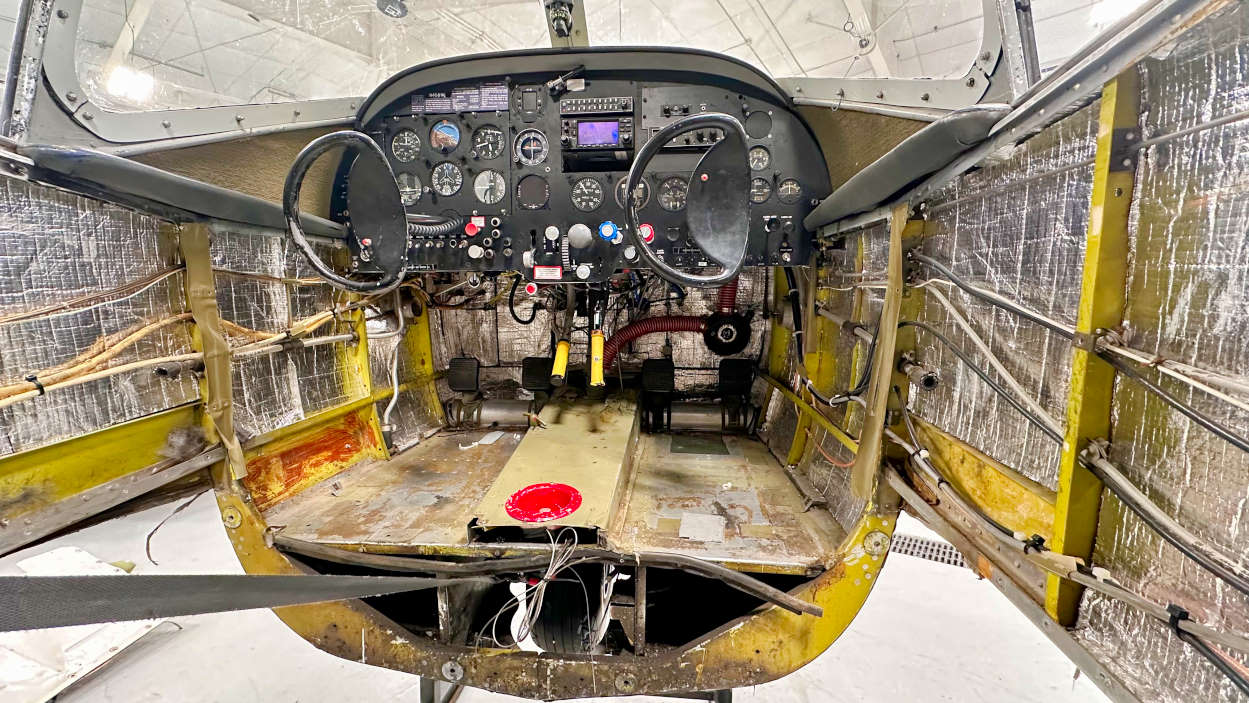 rea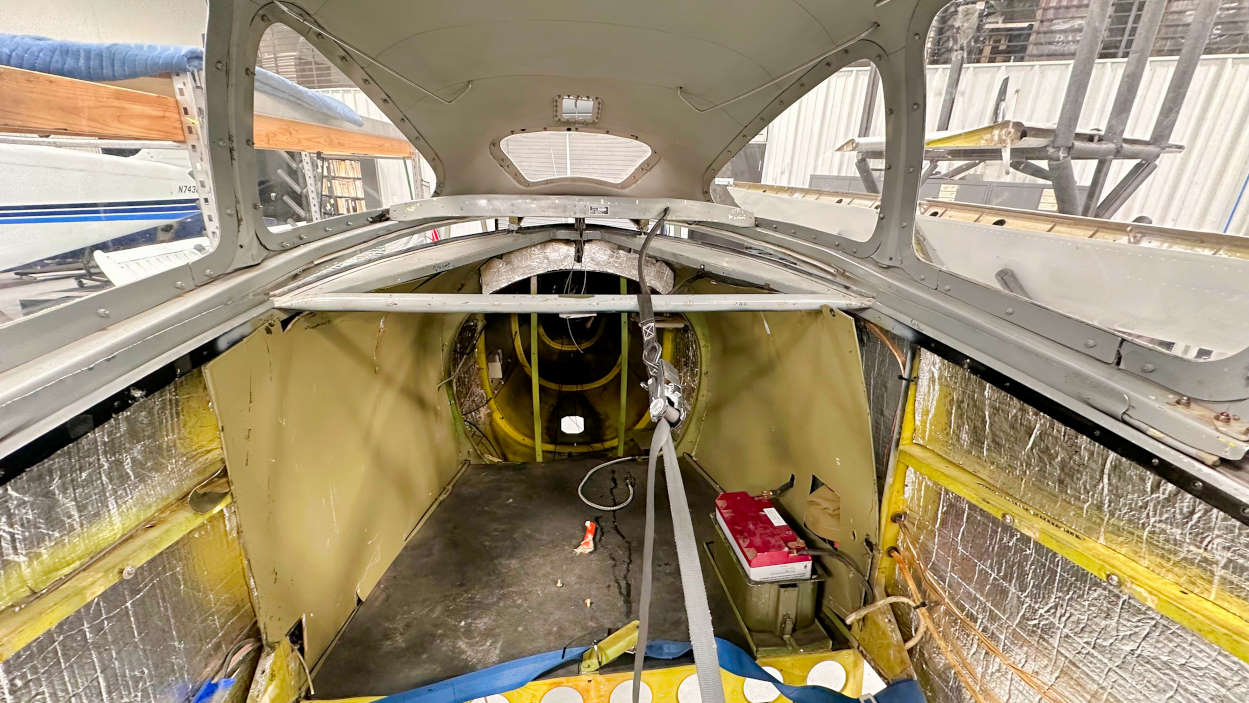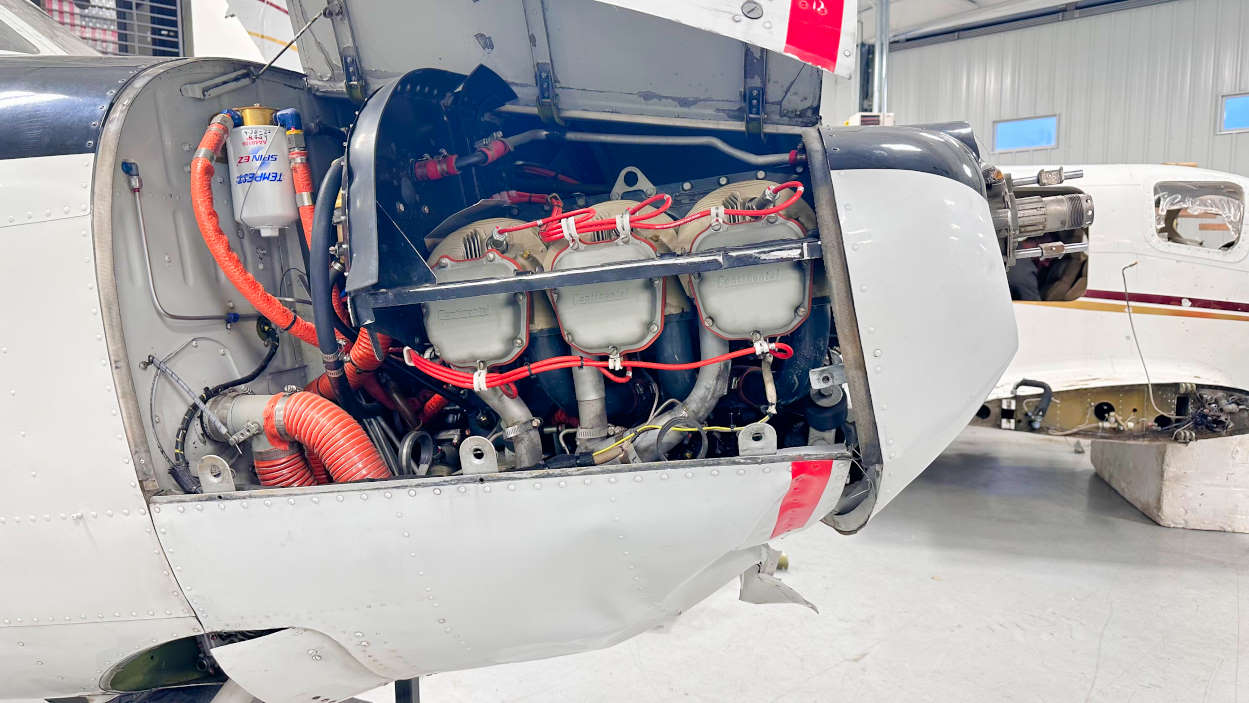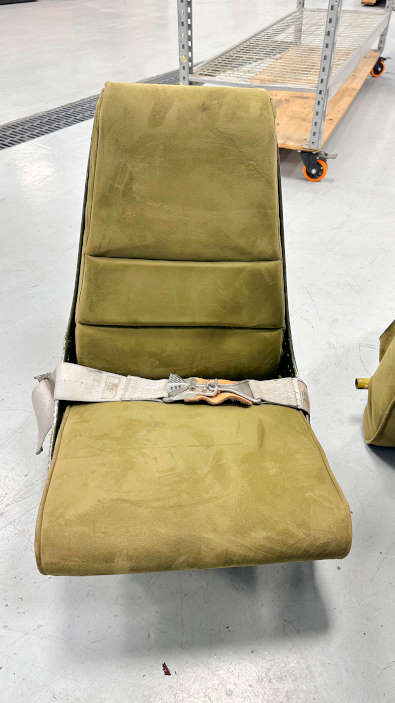 ---
1963 Piper PA28-180 Cherokee
This Piper PA28-180 Cherokee ran into a hangar on start up, causing a prop strike and some light damage to the aircraft. Piper airplane parts are always in high demand and we will get a lot of useful parts and components from this unit. The Piper PA-28 received its type cert in 1960 and has been in production ever since.
We have the log books and bill of sale. This Piper has a Lycoming O-360-A3A engine.
We will get the avionics list posted ASAP
Current Piper PA28 parts inventory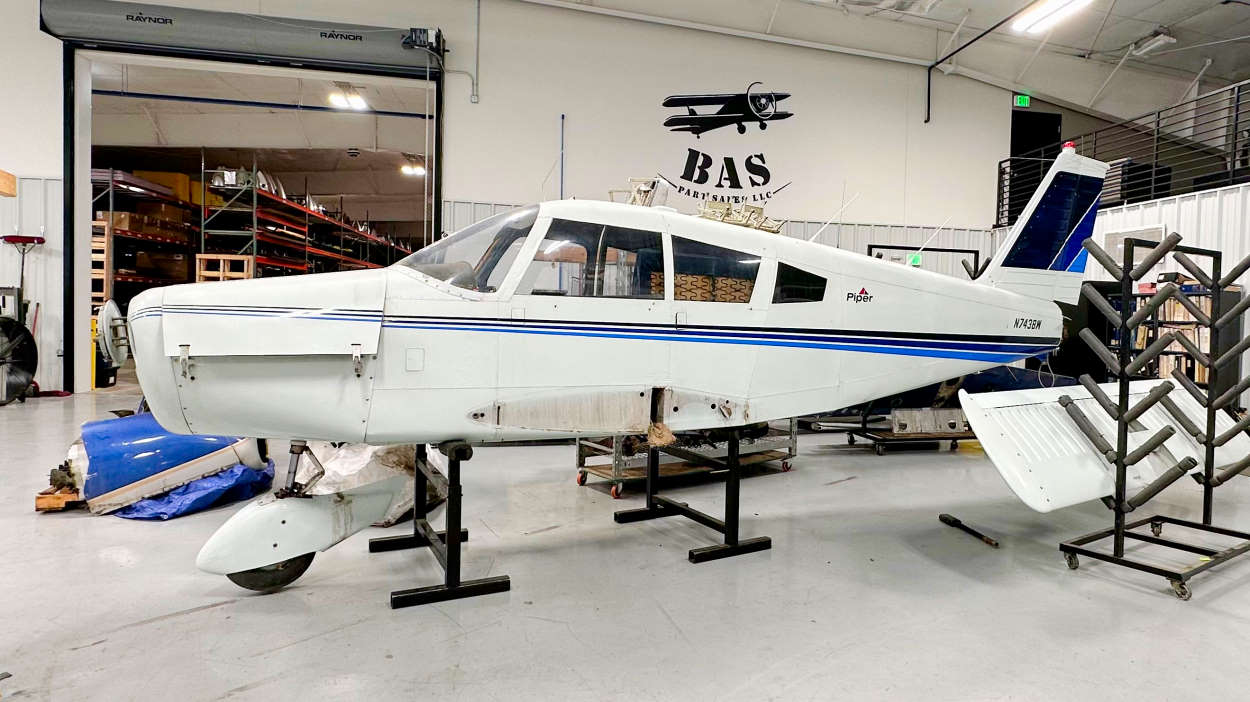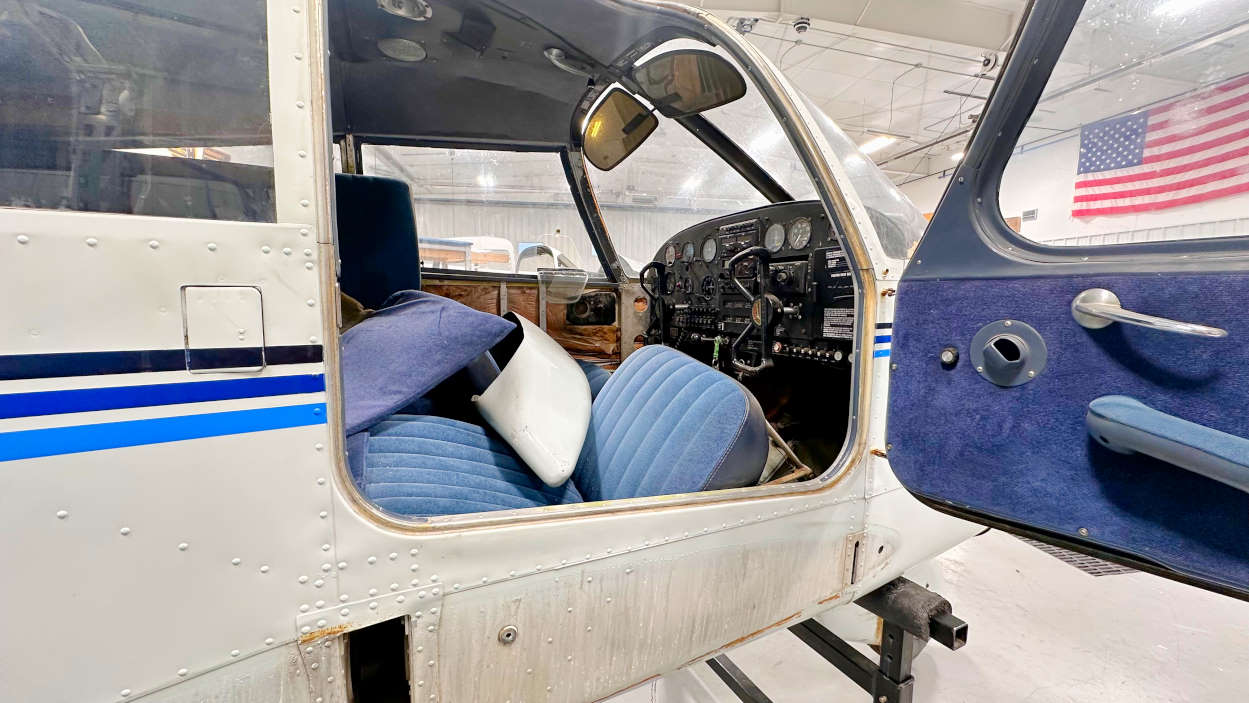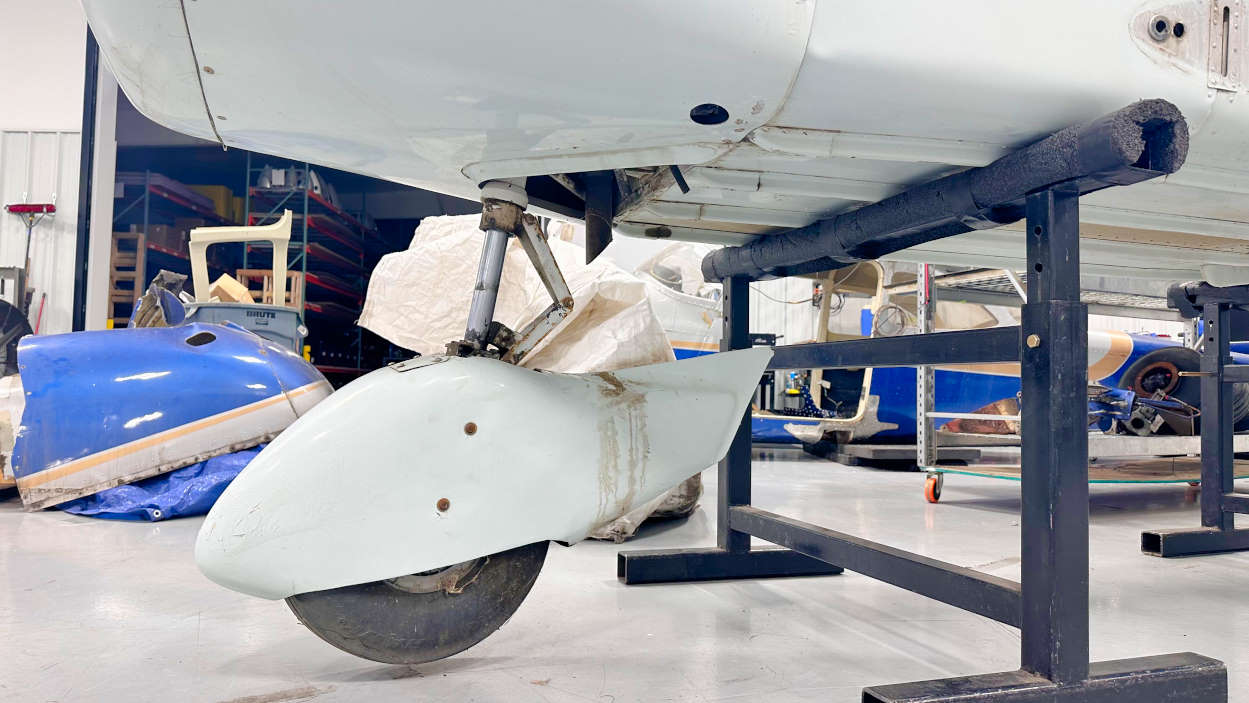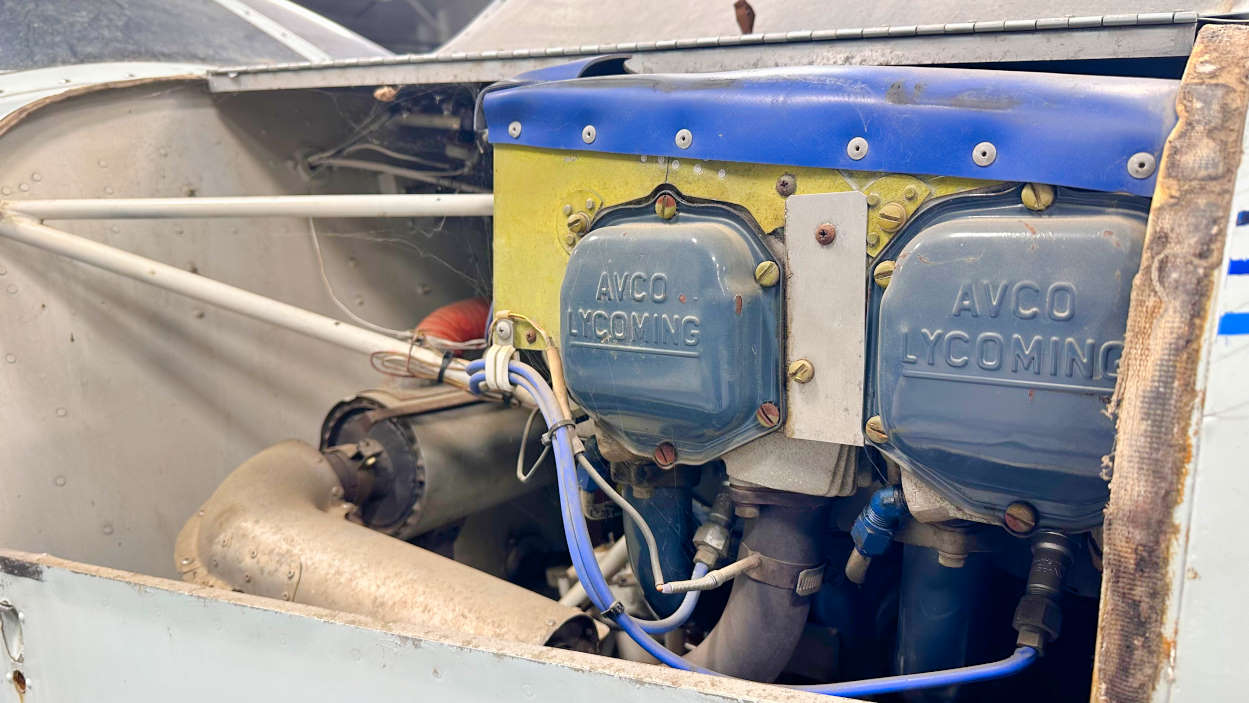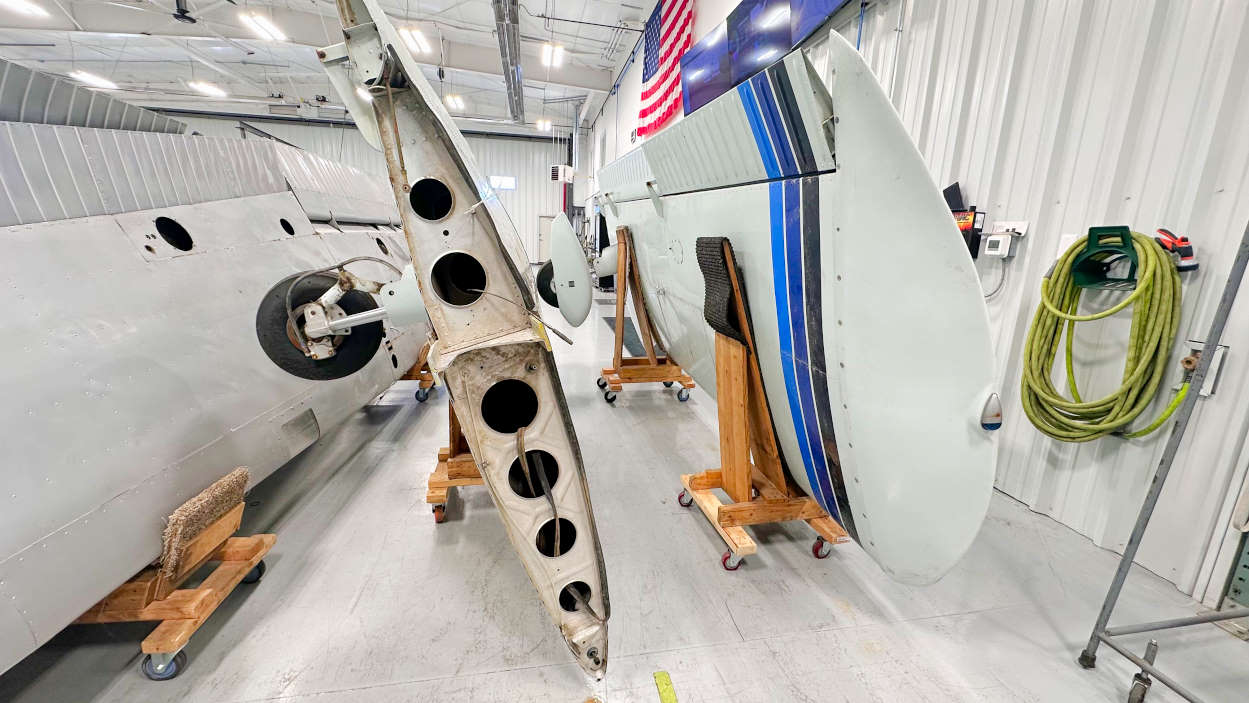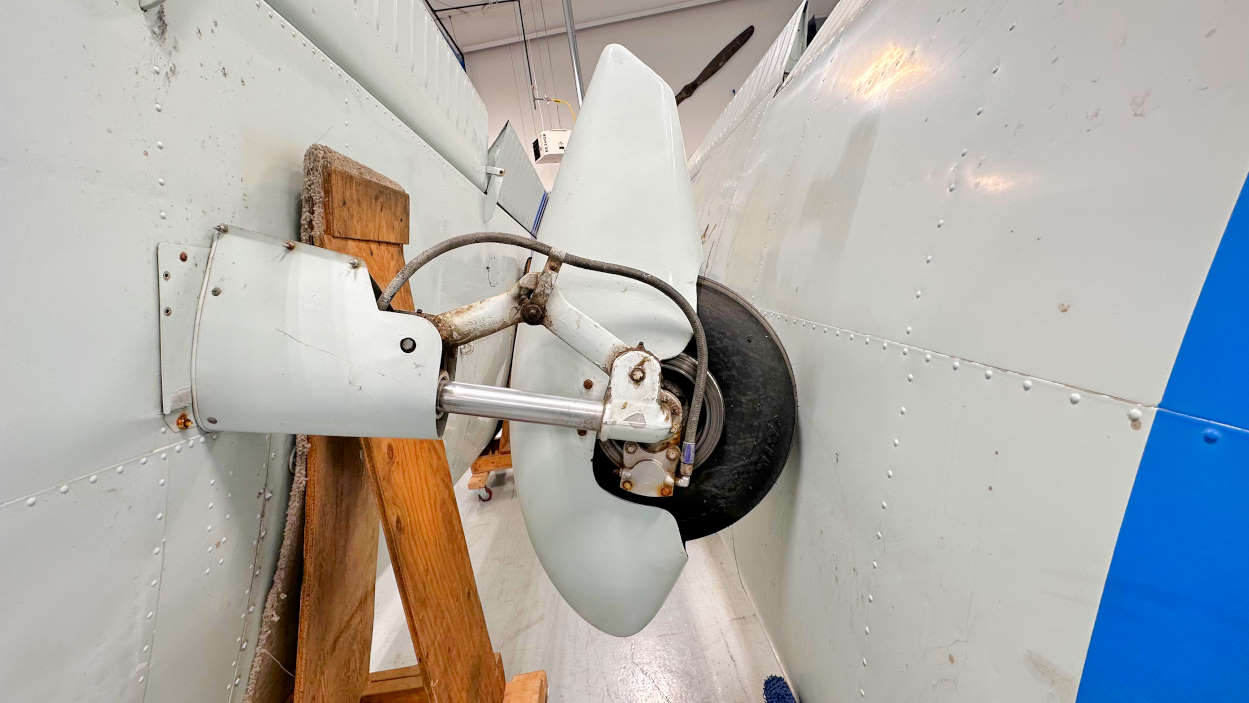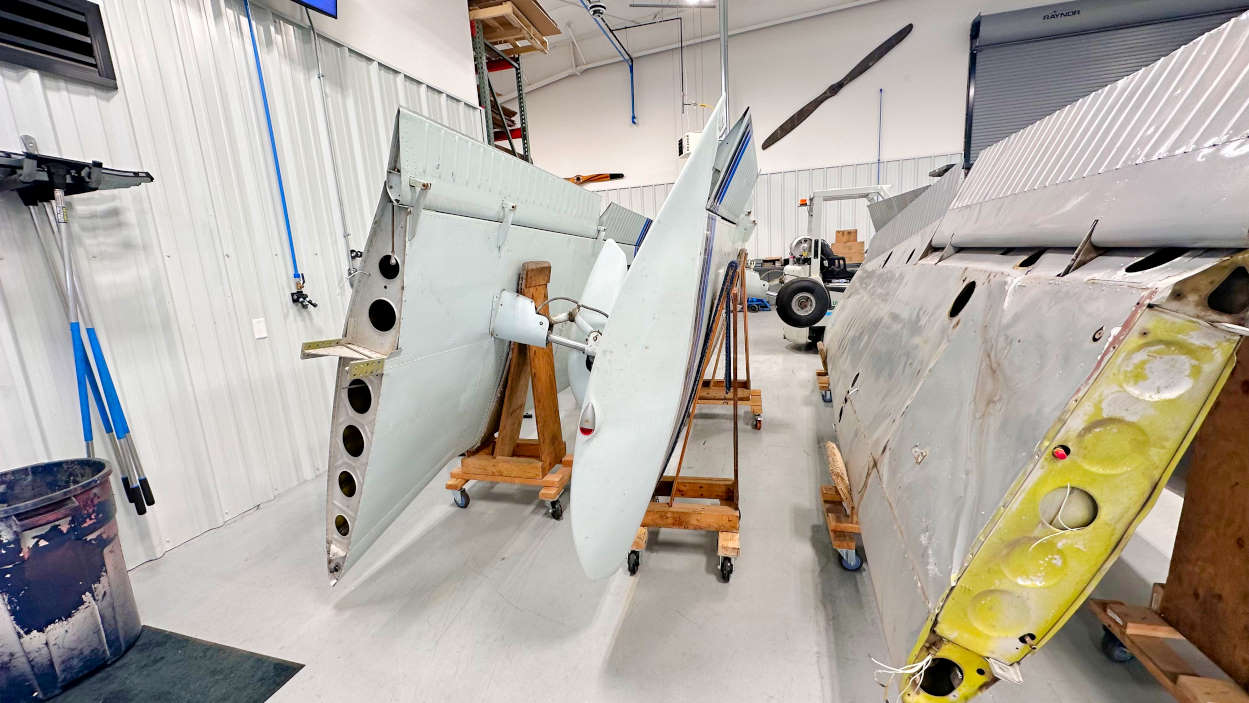 ---
1965 Cessna 172F
This Cessna 172F was forced to land in a field where the nose wheel impacted rising terrain, causing a prop strike.
The Cessna 172F came to market in 1965 and delivered an electronic flap system that replaced the lever-operated system. Interestingly enough, the Cessna 172F was used as a flight trainer by the US Air Force. The 172F was built in France until 1971. Cessna 172's are popular airplanes and we get a lot of phone calls when we move one through the hangar. If you are in need, get in touch.
We have the log books and bill of sale. This Cessna 172F has a Continental 0-300 SER engine.
The avionics list includes:
KX 170B Nav Com
Narco MK 12D TSO
Current Cessna 172F parts in inventory